HP H120 Back-lit Gaming Headset with Mic (Black|1QW67AA)
01080 HSN:85183000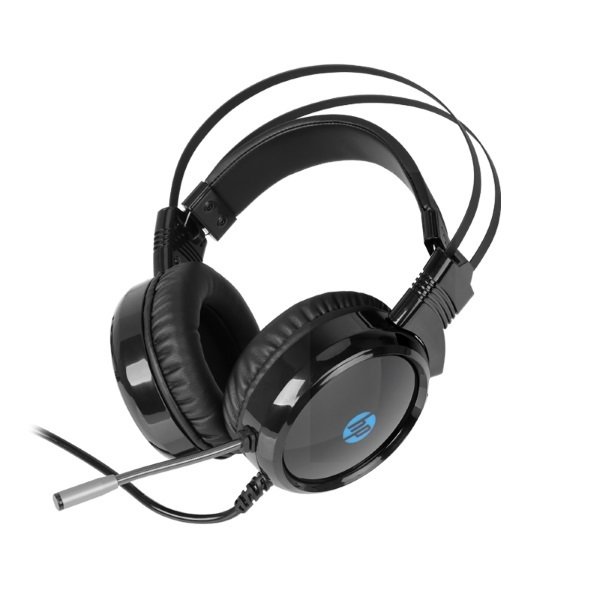 Gold-plated 3.5mm audio jack and Nickel plated USB connector.
With strong neodymium magnets, the 50mm speaker drivers deliver solid performance in both low and high frequency sound reproduction.
The revolving MIC in 360°with shielded wire produces great transfer functionality and clarity.
The adjustable floating head beam is designed to deliver sturdy and durable fit for many head sizes.
The ear cushions are comforable and breathe optimized for long periods of gameplay.
The PVC audio cable with more than 20,000 cycles of the swing life test and 15kg stretching resistance enslong-lasting quality and sue.
Quality matters/li>
Strict adherence to HP stand ards and guidelines ensure long-lasting quality.

Product:New
Generic Name:GAMING HEADSET
Model no.:H120
Warranty:1 Year warranty